At Affleck we know that our people are our greatest asset and we are pleased to have a fantastic, committed team with a wide range of skills and experience.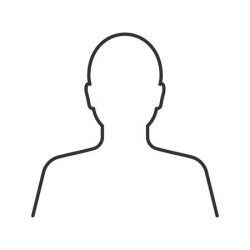 Andy Affleck, Managing Director
Andy Affleck founded the company in 1998. He has been in the Electrical Industry for 45 years and has a wealth of knowledge in many spheres. Although Andy retired in 2014 , he and his founding philosophies are still at the heart of Affleck and he is still oversees the running of the company.
Nigel Whelan, Commercial Operations Manager
Nigel is Andy Affleck's son in law and has been with the company from the outset, starting his apprenticeship with Andy in 1999. He now handles the day to day running of the company as well as developing relationships with new and existing customers.  Nigel also, when required, keeps his hand in and manages his own projects and tenders. He has a Diploma in Management and is an IOSH and British Safety Council registered affiliate.
Chris Peters, Senior Contracts Manager
Chris has been with Affleck since 2005 and was promoted to Contract Manager from Qualifying Supervisor in 2013. Chris has a methodical and practical approach with great customer relations skills. He is a very experienced and technically skilled electrician with a great understanding of what our customers require.
Daniel Grubb,  Contracts Manager
Dan has been with Affleck for 16 yrs and moved into the office in 2014. Beginning as an electrical mate, he has completed his NVQ whilst at Affleck. Dan's qualification is backed up by a plenty of experience in the trade and a diligent approach to work. With Dan's methodical approach and existing understanding of the company, the move to Contracts Manager was a natural progression. He is also one of the many managers who hold an SMSTS Qualification.
Mark Eyre, Contracts Manager 
Mark is a well qualified electrician and before starting with us, has worked in many different areas of the country, building sound technical knowledge and experience in many areas of the job. He is seriously organised which makes him a very effective work planner. Mark heads up our compliance work so handles planned maintenance such as EICR's, emergency lighting, PAT testing and more.
Field Staff
Aaron Tucker, Electrical Mate & PAT Tester
Aaron joined us in 2019 to progress from the purely PAT Testing role with his previous employer. He is currently learning the ropes on the compliance testing side and at the same time progressing with valuable varied site experience and installation works. Aaron now holds his NIC emergency Lighting Maintance & Fundamentals certificates. 
Carl Walker, Approved Electrician
Carl is a very experienced elecrtician that was a core member of Affleck for many years before leaving to setting up succesfully on his own. Luckily for us he has now returned to the fold and picks up a lot of our small project works. 
Dave Tanner, Approved Electrician & QS
Dave joined Affleck is 2014 an Approved Electrician after working for a reactive maintenance company. He is a very reliable electrician with great customer facing skills. Dave has also now compeleted his NICEIC QS Assessment, giving us another QS in the business.
Gavin Bailey, Approved Electrician 
Gavin returned to us in 2017 after a stint in facilities management. Gavin is a capable domestic and commercial electrician, he is SSSTS qualified and often takes Supervisor role on larger jobs.
Jamie Biles, Electrician
Jamie has recently completed his apprenticeship and we are pleased to now have him on board as a fully fledged electrician. Jamies has proved to be a diligent and concientious team member so far, and has been put forward for the Edmundson Apprentice of the Year Award 2022. 
Jordan Garrett, Electrician
We are pleased to welcome Jordan back to the Affleck team after a break of a couple of years. Jordan is a competent electrician working towards his Approved status. 
Kevin Offer, Electrical Mate
Kevin joined us in 2017 as an electrical mate. He is very experienced in the industry having been in the trade for many years. We have hopes that he will one day become fully qualified.
Lee Boden, Approved Electrician & Data Expert
Lee is an Approved Electrician, and also our in house data expert. Having been with us since 2002, he is our longest serving member of the team. Lee is Compex and Brandrex trained, and leads the majority of our data projects. Lee also holds his SSSTS.
Luke Wheeler, Electrical Labourer
Luke joined us in 2017 as support for the electricians. He works on lots of different project helping and assisting the electricians. 
Mark Winter, Approved Electrician & Q.S.
Mark is another electrcian who has returned to us after completing his appenceticeship at Affleck several years back. Since restarting with us in 2015, he has become a pivotal member of the team and is our main QS, nothing gets Mark's keen eye for detail! Mark is a well rounded electrician and is also experienced in PV installations. 
Matthew Tuck, Electrical Mate 
Matt joined us as a mate once we came back from lockdown and is completing an Adult Apprenticeship with us to become a fully qualified electrician. 
Oliver Whelan, Labourer
Ollie joined us in 2021 as a labourer, assisting and facilitating the electricians. He is a solid addition to the team, proving to be a concientious and safe pair of hands on site.
Owen Mansley, Apprentice
Owen joined us to start his apprenticeship with us in 2021. Owen is off to a flying start and we look forward to seeing him progress through his course to fully fledged electrician. 
Phil Townsend, Approved Electrician
Phil joined the team late 2022 due to our growing need for another testing electrician. Phil has fitted into the team quickly and seamlessly! 
Ryan Hibbard, Electrical Mate
Ryan joined us in 2014 as an Electrical Mate. Ryan quickly proved himself to be a reliable and diligent team member and is currently completing his NVQ to become a fully qualified electrician. He has completed the NIC Emergency Lighting qualification and currently carries out the bulk  of the compliance testing for the company, across many customer sites.
Sam Burchell, Electrical Mate
Sam joined us in Sept 2021 as a mate but has also started an Adult Apprenticeship so we look forward to him progressing through his qualification to fully qualified electrician. 
Scott Bishop, Approved Electrician
We were delighted to welcome Scott back to the team in 2022. Scott is a well experienced Approved Electrician with a strong background in commercial work but a good all rounder too.  
Tony Horne, Storeman
Tony joined Affleck in 2015 and is charge of organising and maintaining our stores and stock. He also facilitates the site operatives to keep things running smoothly. 
Zane Pinnock, Apprentice
Zane joined us in 2021 as an apprentice. He is already a reliable member of the team and we look forward to seeing him develop through his training. 
Office Team
Dawn Whelan, Finance Manager
Dawn is Andy Affleck's daughter and married to Nigel. She manages the company finances as well as pay and other business driven administration. Dawn has a background in admin and accounts before joining the family business.
Rachel Horne, Office Manager
Rachel has been with Affleck since 2009 and handles all other aspects of the office and employee administration. Rachel has a varied background in office administration and customer service, and a diploma in HR Management. 
Colin Baird, Accounts Administrator
Colin joined us full time in 2014. He is an experienced accountant and assists Dawn with the finances & reporting, as well as dealing with our fleet of vehicles.