Leading Swindon Based Electrical Contractor in the South West
Affleck Electrical Ltd is a long established, regional market leading electrical contractor based in Swindon who operates nationally for a variety of clients. 
We are confident we employ some of the most conscientious and talented electricians in our field.
This, along with our commitment to quality and training, allows us to offer a professional, reliable and consistent service to all our customers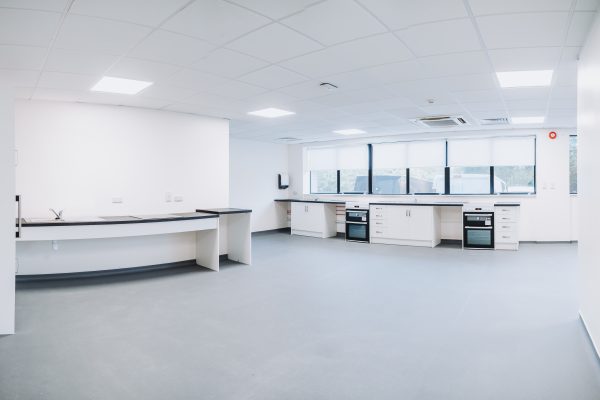 At Affleck Electrical, we are able to undertake a wide array of commercial & retail installations. This ranges regularly from car dealerships to local authority buildings and on to head office buildings.
We work for a number of industrial customers and are well aware of the constraints and challenges faced with production/shift works and down-time reduction.
We can work with you to schedule partial or complete equipment maintenance/overhauls on a one off or periodic basis, this ties in with our customer asset management system.
Over the years, we have built our company on customer recommendations and reputation.We specialise in the design and implementation of electrical installations in all sectors of the industry.​
What some of our clients have to say...
"Thanks for the fantastic effort Chris Peters and his guys (especially Dan and Carl) have put in during the refit at our new site, their professionalism, effort and quality has truly helped us realise our timeline and exceed our vision.

Chris has been exceptional in providing us with guidance, support and detailed quotations which helped the whole process run smoothly. On top of this, he has also taken on the role of Principal Contractor in line with CDM Regulations (a new challenge for him), again this has been done to an excellent level and had we had a visit by the HSE we would have had no issues identified, our CDMc (ex-HSE) has also confirmed what a great job Chris has done."
Head of Manufacturing
Torin-Sifan
"Affleck Mechanical and Electrical consistently provide a professional service, delivering projects to agreed programmes and budgets.
Affleck have undertaken a number of large scale school projects for us, within operational schools, and they have demonstrated effective and skilled communications to engage staff and pupils in the progression of the projects. This approach has resulted in positive and complimentary feedback for their services.
Affleck are professional, reliable, deliver a quality service and represent good value."
Eve Wigmore
Head of Technical Services, Swindon Borough Council
"We needed to get some new lights to bring life back into our dental practice as it looked for gloomy so we contacted Dan from Affleck Electrical.
Dan came out really quickly and had a look at what our options were and gave us sound advice on what could be done. He even came back when we asked for more advice or options.
He then gave us a competitive estimate for the work to be planned in a very professional manner.
The Team came out did an amazing job. They were very accommodating as we changed ideas during the process but they were very willing to accommodate our changes which was very refreshing!
All in all, the whole process was very professional and would recommend them very highly!"
Mayhew Dental Practice
Swindon
I would like to thank you and your team on behalf of Thermo Fisher for the intensity and effort you put into the A2 Buzz Bar failure over the last couple of days.
The work involved in getting the Dispensary up and running grew arms and legs last night and without your guys, we would not be in the running condition we currently see ourselves in.
Thermo-Fisher
Swindon